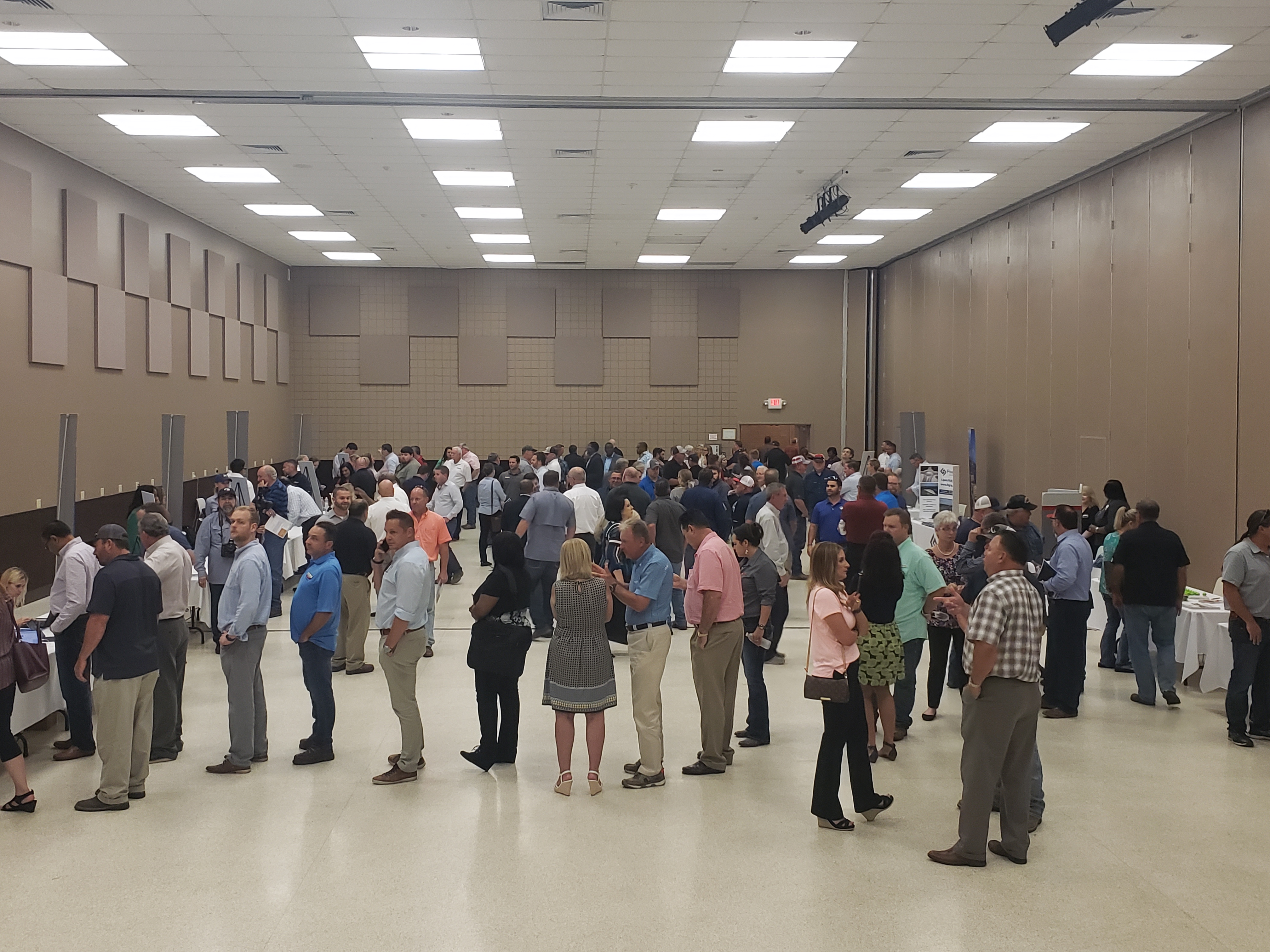 Golden Pass LNG makes local hiring a priority

Golden Pass LNG, in partnership with its Engineering, Procurement and Construction contractor CCZ JV, a joint venture between Chiyoda International Corporation, McDermott International and Zachry Group, are making sure local businesses receive priority consideration for work with the new liquefied natural gas export project under construction in Sabine Pass, Texas.

On Tuesday, June 18, the project hosted a Local Business Forum at the Port Arthur Civic Center. At the forum, nearly 200 local businesses met with representatives from CCZ JV and subcontractors about opportunities, requirements, expectations and timing.
"Our project, along with all of the new development in Southeast Texas right now, is creating an incredible opportunity for local businesses to thrive," John Fraser, vice president of operations for Golden Pass, said. "With the enthusiasm we've received, it's clear local businesses are excited to join in our growth. And it's up to us to create the maximum opportunity to ensure our community has the right tools, the right information and the right connections to realize those opportunities."
Businesses in Jefferson, Orange, Hardin, Jasper, Newton, Liberty, Tyler and Chambers Counties and the Bolivar Peninsula of Galveston County interested in working with the project are encouraged to register at GoldenPassLNG.com/vendors. CCZ JV has awarded 34 local subcontracts since construction began in May.