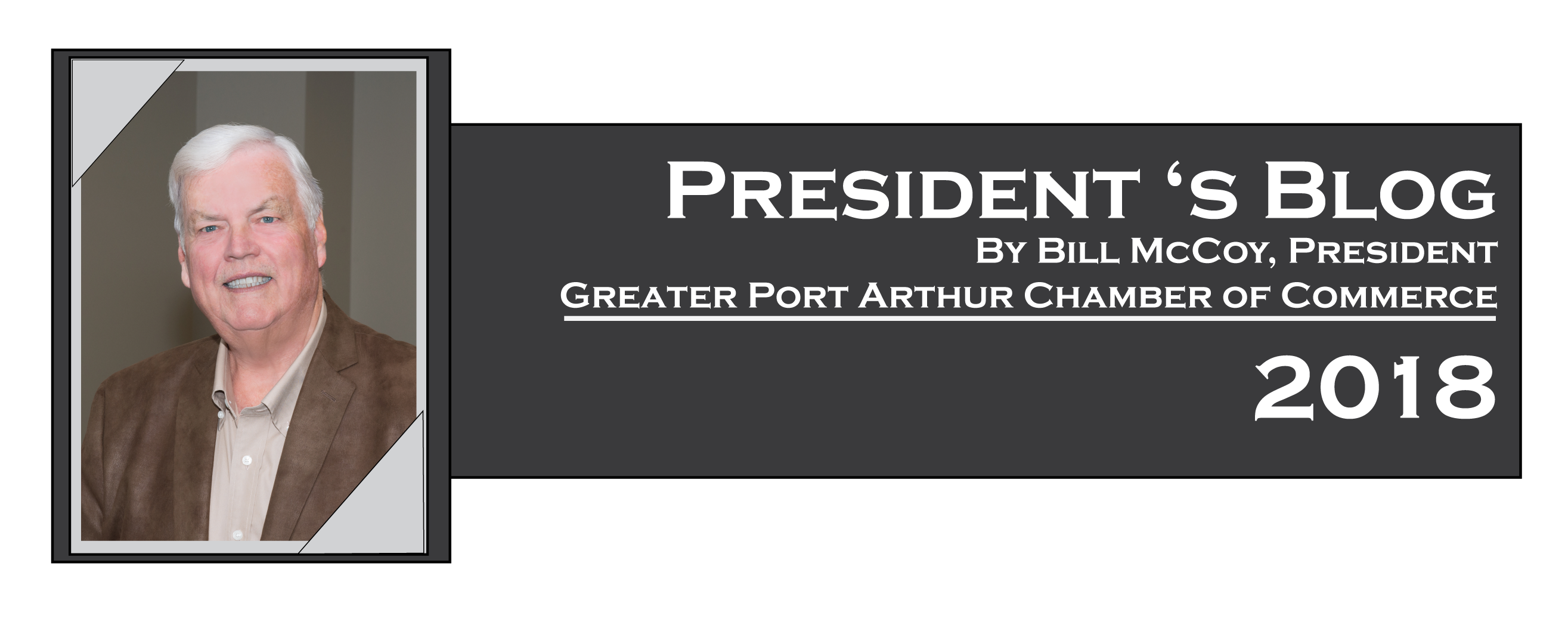 I was proud to attend the dedication of the new Dick Dowling Elementary building on Jade Ave in Port Arthur, Texas. I sat and watched Superintendent, Mark Porterie, introduce members of the school board, past principals, teachers, architect, builder and construction company representatives and thank them for making this day possible. Everybody at this event were excited about this modern facility, designed to give our students every opportunity to obtain a good education.
Dick Dowling is one of the last projects in a multimillion dollar bond program. The passage of these bond issues, paying our teachers higher salaries and benefits and hiring the best superintendent in Texas, is proof of the high level of support for education, given by the citizens of Port Arthur, Texas.
Our school system does an excellent job of offering low income students an opportunity to be the best they can be. In too many cases, the school does this with little or no parental help. I highlight low income because our district is comprised of about 95 percent low income kids. This problem is multiplied by the overbuilding of low income housing. Because parents want their children in school with children of the same economic status this forces them to seek campuses outside of Port Arthur. They also move to live in economic equal housing.
The Greater Port Arthur Chamber of Commerce is proud to have been one of the leaders in passing all the bond issues to make these new facilities possible. The local industry and business, that make up the membership of the chamber of commerce, generate and pays taxes to insure our schools are well funded.
The Chamber also created the Port Arthur Education Foundation and in the past year was the conduit through which $500,000.00 was given to Port Arthur ISD, Sabine Pass ISD and Lamar State College-Port Arthur. The partnership between the community and our schools are paying off and to those that say you can't get a good education in Port Arthur schools, I say "baloney"
On the night of the day that Dick Dowling Elementary was dedicated, May 29th, the Port Arthur Education Foundation gave 12 scholarships to the top ten PAISD students and two top students from SPISD. These kids, all made good decisions, worked hard and with the support of their parents, graduated and are leaving for colleges across Texas. The scholarships given by the PAEF were added to scholarships already provided by the Port Arthur Industrial Group and other industries in our city. All these students were educated in Port Arthur schools and all received a great education. The Tuesday night event was the annual Stars Banquet sponsored by the Port Arthur Education Foundation and was attended by 200 area leaders and members of the chamber.
Another great project, Golden Triangle Days in Austin, is a coordinated effort between the Beaumont, Orange and Port Arthur Chambers of Commerce. That event will be in Austin on February 11-12 of 2019. A block of rooms is available at the Driskel and InterContinental Stephen F. Austin Hotels in Austin. To register for this event, you may go online at www.gtdatx.com. Of course, you may stay at other hotels but buses to and from the sessions at the capitol and to the Tuesday night celebration will leave from the Driskel. All events and sessions will be from Tuesday morning until Tuesday night. Get your reservation early.
I was proud to attend the ground breaking for Total's Ethane Cracking Unit on June 4, 2018. This 2.7-billion-dollar project will provide construction jobs and new permanent jobs for our area. It is a new chapter for this community minded corporation. Total has a track record of supporting community projects, especially projects that benefit our educational entities.
Entergy announced a rate increase for their customers. The PUC requires ETI to file every 4 years. This is typically a 6-month process before the PUC reaches a final decision and new rates go into effect. One side note. Due to the Tax Cuts and Jobs Act the federal corporate tax rate was lowered. So ETI is lowering he federal tax rate it collects from customers from 35 percent to 21 percent. This result in $200 million flowing back to customers over the next two years.
A packed room greeted staff member of the Texas Commission on Environmental Quality at the public hearing on Valero's new project in Port Arthur. Except for 4 or 5 people all were there to support Valero. While the rules of the TCEQ limited full statements in the informal session, our members managed to get their point across. WE SUPPORT JOB, NEW TAXES, AND PROGRESS. If the chamber and our members thought that Valero's new project would threaten our environment we would not have been there. But the fact is, because of Valero and the Port Arthur Industrial Group, Port Arthur, Texas and Jefferson County are one of the few attainment areas on the Gulf Coast. We meet every environmental air standard. We hope the TCEQ will move this permit through rapidly and we see Valero building soon.
As this column illustrates our city and your chamber are supportive of education and industry. Because of industry our school districts can continue to offer modern facilities and high salaries to our teachers. If you want to be part of a team that is making a difference call Paige Snyder at 409-963-1107 or go to www.portarthurtexas.com and check us out.