Success Stories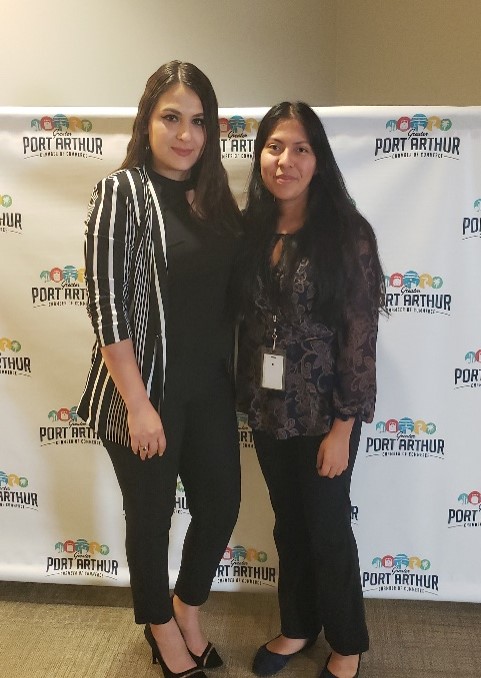 As the lead for the Chamber's Mentoring Program, I have the privilege of working with interns from Lamar State College Port Arthur, Texas Workforce Solutions, and other workforce experience entities.
One of our greatest success stories here at the chamber has been a young lady named Miss. Paola Celis.
Paola came to us from The University of Texas at Austin where she is currently working on her Honors Bachelor of Science in Biology Degree as well as obtaining her certificate in the Business of Healthcare.
She is currently working with the local Home to Texas program, sponsored by the Southeast Texas Regional Planning Commission, where she has worked with a research team to perform community-based interviews, survey distribution, and other methods of research to help with economic development in the area.
"The past 9 weeks with Joe and Raquel have certainly been filled with some of the most rewarding experiences for me due to the knowledge, insight, and skills they have helped me acquire. They have both done amazing jobs of adjusting to the changing situation caused by Covid-19 and have not missed a beat on continuing to provide excellent mentorship at this time of uncertainty, something which I am very thankful for." – Paola Celis
Paola always radiated positivity and had a passion for going above and beyond on each task given to her. During her time as our intern, Paola mentored her fellow program participants and worked to instill the same knowledge she had acquired into each of them. I am especially pleased at how Paola became more outspoken and confident in herself and her work as we progressed through the program. I saw the growth personally and am excited for how she will apply it in her future projects.
Paola also took full advantage of the exposure to employment and career advancement advice given to her by us at the chamber. She was able to participate in resume building, work on her Human Resources skills, and learn about the work environment through Myers-Briggs exams which will carry her forward in a professional environment.
It was my honor to have Paola as an intern here at the Chamber and we wish her the absolute best in her future endeavors.
Contact Information:
409-454-5532